Objectives - Personal - Skills List

Objective
To continue service in the areas of previous training and experience and to continue my education to an advanced level. I am interested in expanding my experiences as a writer and speaker on the technical aspects of radiography. I have over twenty-five years experience in the field and would like to make the knowledge I have accumulated available for the use of my patients, physicians, and peers.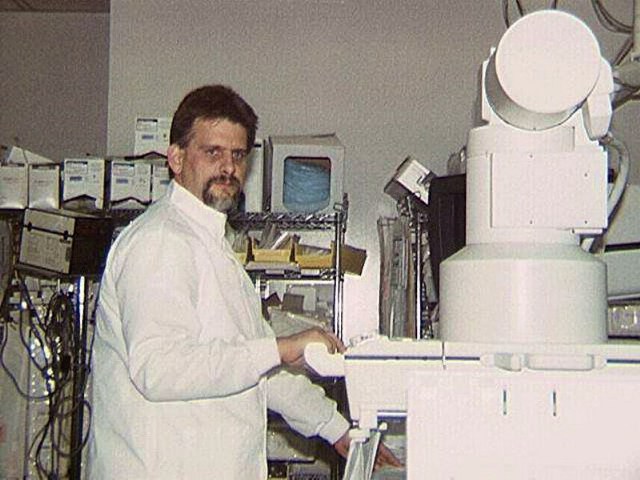 Personal
I am a forty-five year old radiographer who is computer and Internet literate divorced twice and am presently married with three step children (daughter 14, Sons 13, and 10). I enjoy movies, reading, and all types of music. I have an extensive collection of CDs, videos, and a diverse library.

Skills List
A-V Fistula Stent
A-V Fistula/Graft PTA
A-V Fistulagram Angiogram
Abdominal Aorta
Abdominal Aorta with Bilateral Run-Off
Abdominal Aorta with Unilateral Run-Off
Angioseal
Antegrade Pyelogram
Aortic Arch Angiogram
Ash Catheter Insertion
Ash Catheter Removal
Biliary Drainage Catheter Change
Biliary Drainage Catheter Placement
Cannon Catheter Insertion
Cannon Catheter Removal
Cardioversion
Catheter Stripping
Cholangiogram Existing Catheter
Coronary Bypass Graft Angiogram
Drainage Catheter Change
Drainage Catheter Placement
Embolization (Coils, Spheres, Gelfoam)
Extremity Bilateral Angiogram
Extremity Unilateral Angiogram
Femoral PTA
Femoral Stent
G-Tube Change
G-Tube Placement
G/J-Tube Change
G/J-Tube Placement
Generator change out
Iliac PTA
Iliac Stent
Insert Swan Ganz
Internal Mammary Angiogram
Lead revision
Left Carotid/Cerebral Angiogram
Left Heart Cath
Left Vertebral/Cerebellar Angiogram
Nephrostogram
PICC Line insertion
Perclose
Percutaneous Nephrostogram
Permanent Pacemaker
Placement IVC Filter
Popliteal PTA
Popliteal Stent
Port-a-Cath Assessment
Pulmonary Angiography
Renal PTA
Renal Stent
Right & Left Heart Cath
Right Carotid/Cerebral Angiogram
Right Heart Cath
Right Vertebral/Cerebellar Angiogram
Saphenous Vein Graft Angiogram
Selective Renal Angiogram
Stenting - Biliary
Stenting - Bowel
Stenting - Ureteral
T.I.P.S. Procedure
Temporary Pacemaker
Transjuglar Liver Biopsy
Thrombectomy A-V Fistula
Thrombolysis Follow-up
Thrombolysis Injection
Thrombolysis Mechanical
Transcatheter Retrieval
Transhepatic Cholangiogram
Venogram Extremity
Venography Caval Inferior
Venography Caval Superior
Venous PTA
Venous Stenting
Vertebroplasty
Visceral PTA
Visceral Stenting
Plus all the standard radiographic procedures for general radiography.